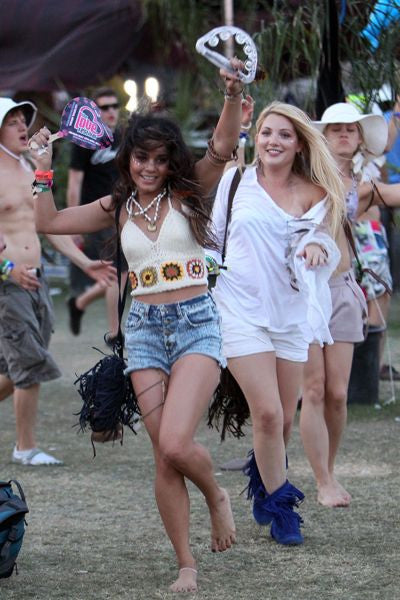 Here at Made4Walkin we carry all of the festival essentials you just MUST have! Look under our "Categories" tab for our new "Festival Shop" category to see all of the latest looks for 2017's festivals. Find everything from crochet halters, destroyed jean shorts and boho hats to stacking gypsy jewelry, bell bottoms and boho style jackets for cool nights. Are you loving the new see through tops and dresses you've seen others wearing with the flowers in just the right areas to keep your look legal? We have them all including the super cute matching intimates! Need some ideas for...
---
People everywhere are starting to build their fall boho wardrobes! That's why here at Made4Walkin.com I'll be adding soft and cozy items everyday. Shop my already in stock bohemian ponchos, lightweight tribal kimonos, Aztec print sweaters and super soft ruanas! I will be adding new items every day like tasseled boot cuffs, bohemian jean jackets, pointelle socks and infinity scarves. As we approach winter the website will feature slouchy beanies, super thick thigh high boot socks, flip top mittens, ear warmers and cozy bohemian print scarves! You'll always see something new and different every day at Made4Walkin.Looking for discounts? Sign...
---
Whether you're gift giving or buying a gift for yourself, everything here at Made4Walkin comes specially wrapped. All items come wrapped in antique newspaper print tissue paper and tied up in jute twine just like from a wild west general store. All jewelry items come in either a burlap drawstring bag or a tiny, bandana trimmed drawstring flour sack. So no need to request gift wrapping, your items will always come gift wrapped! Would you like to add a personal note to a gift recipient? No problem at all, just email me at: made4walkin.com@gmail.com
---
Hi! Today is June 14th, 2016 and I  just opened my new website Made4Walkin.com!! I've only listed a small fraction of the wide selection of clothing and accessories that I have to offer. New items will show up on the site every day! Soon you will see my full line of hippie sunglasses and flower crowns, gypsy skirts and romantic bell sleeved dresses and tops. More genuine leather jewelry, purses and southwestern style accessories. Coming this fall I will have the coveted warm styles you are looking for! Aztec leg warmers, boot socks with tassels and fringe, southwestern ponchos and all...